There are countless tea brands out there, but what's the best tea brand? The answer depends on what you're looking for in a cup of tea. Whether you like iced-tea, herbal tea, or want plastic-free tea bags, these are the best tea brands available:
Amazon Tea Brands For The Eco-Conscious
The Republic of Tea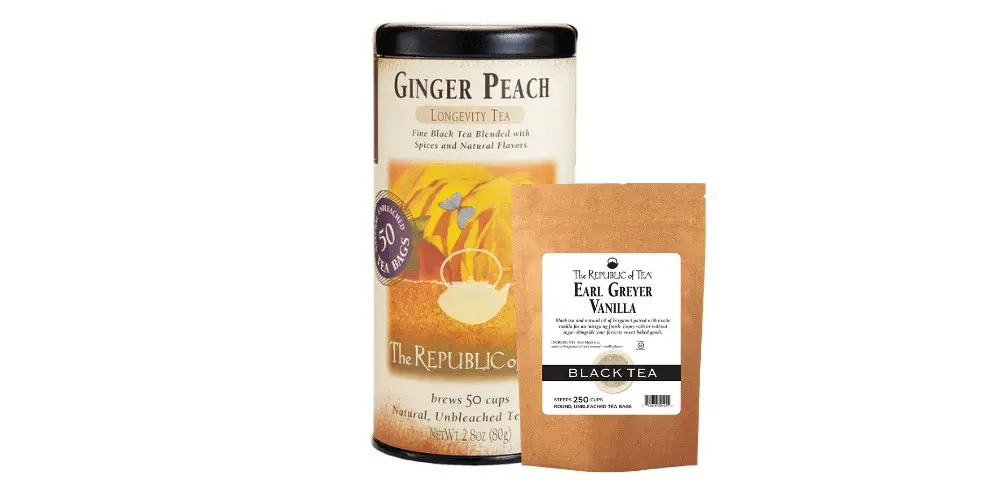 The Republic of Tea uses pillow style tea bags that are suitable for composting. Many tea brands individually wrap each tea bag in clear single-use unrecyclable plastic, but the Republic of Tea doesn't. Tea comes in a recyclable metal tin which can be reused, the tea that doesn't come in a tin, is stored in brown paper bags.
Find Republic of Tea on Amazon
Our Rating: 4 out of 5 stars. The Republic of Tea loose leaf teas are highly rated, but the tea bags don't pack quite the same punch. We are however impressed by The Republic of Tea's eco-conscious approach to packaging, as well as how each of their teas is aimed towards a specific purpose – Tea For Wisdom, Surrender To Sleep Herb Tea, etc. They've put a lot of thought into their tea's uses, and their range is hard to beat. 
Buddha Teas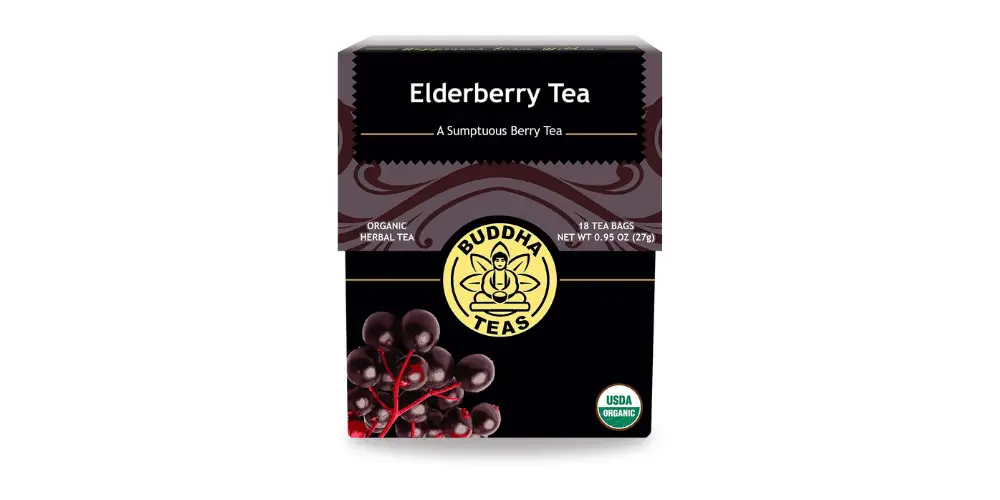 Buddha teas are proudly green making them one of the best tea brands for sustainable consumers. Budda teas are also one of the best non-GMO tea brands and best tea brands without pesticides. They use bleach-free biodegradable tea bags, recycled paper packaging, soy ink, and water-based aqueous coating on the packaging to ensure it remains recyclable and natural. Their "Tea for Trees" campaign seeks to offset the paper used in their tea's packaging.
Our Rating: 3 out of 5 stars. While their environmental efforts are applaudable, some of the teas like their various green tea infusions, seem to brew very weak cups of tea. However, like The Republic Of Tea, Buddha Tea's commitment to a greener approach is awesome. Their teas are also consistently well-reviewed, with all of their flavors averaging between 4-5 stars on Amazon – and there are a lot of happy, regular customers out there. 
The Best Tea Brands for Herbal Tea Lovers
Teavana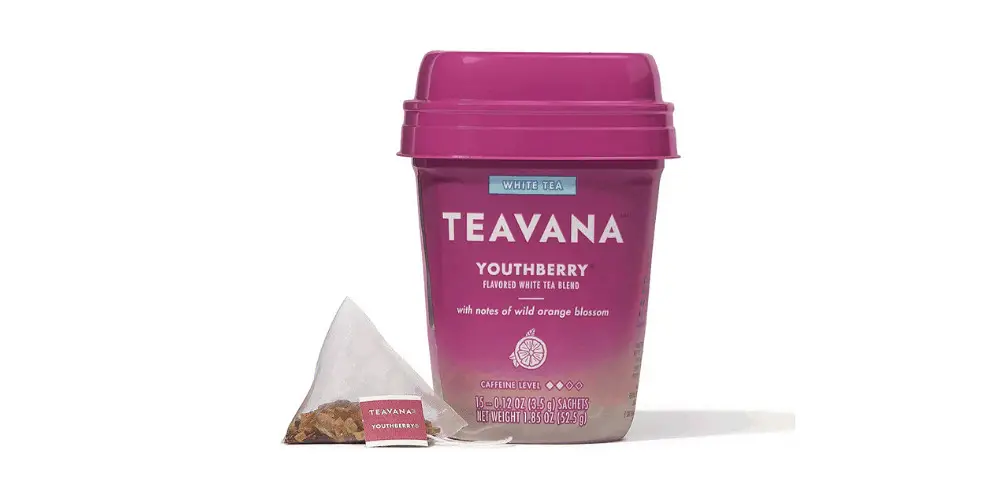 Starbucks bought Teavana in 2012 so classic Starbucks brews such as Jade Citrus Mint and Peach Tranquility are available. They also sell fruity combos such as Youthberry which is a blend of white tea, hibiscus, orange, rose petals and mango, and Beach Bellini which has apple pieces, orange peel, pineapple, mango, papaya, and rose petals.
Our Rating: 4 out of 5.  As Starbucks is the owner of Teavana, their ability to be continually creating new, interesting tea combinations stands them out from the pack. Teavana are always bound to offer something a little different, which we love. Teavana also offer a range of products outside of their tea range that make drinking their tea a breeze: from brewing kits to tea tumblers, teaspoons to storage tins, there's loads on offer here – so for true Teavana fans, the whole kit is available.
Yogi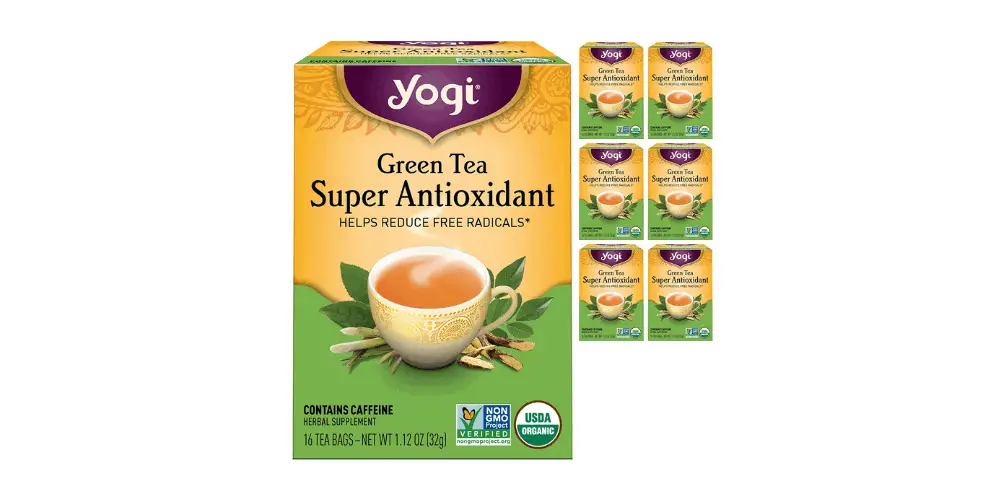 Yogi tea has herbal tea blends for every scenario; bedtime tea, upset stomach tea, stress support blends, and more. They also offer classic herbal teas such as peppermint, ginger, and green tea. What makes them one of the best herbal tea brands is their wide selection of beloved flavors like pumpkin spice, lemon ginger, and honey lemon throat comfort.
Our Rating 5 out of 5 stars. Yogi teas taste great and there's a wide variety of flavors. But, best of all Yogi tea's reviews are hard to beat, and customers love their range and flavors. In addition, they've built up a serious fan-base – and their commitment to offering a fully natural product is admirable. 
The Best Tea Brands For Iced Tea
Tazo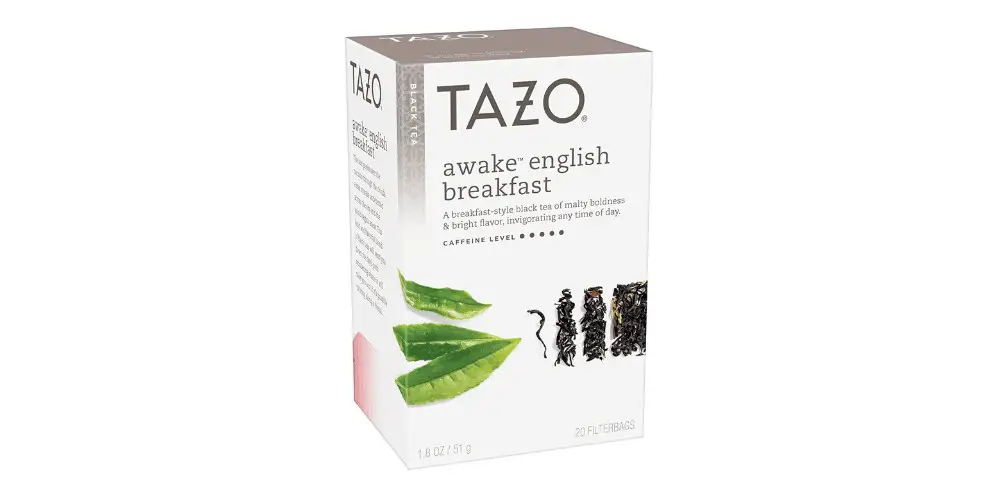 Tazo is one of the best tea brands for iced tea drinkers because they sell bottles of ice-tea for on-the-go. They have iced versions of traditional black tea, jasmine green tea, and lemon ginger, but also have fruitier iced teas like Passion tea which is a blend of hibiscus, orange peel, rose hips and cinnamon, and Organic Zen which is a mix of green tea, spearmint, and lemongrass. For those who want iced tea at home, they sell cartons of chai tea, turmeric lattes, matcha lattes and more.
Our Rating: 4 out of 5 stars. We loved the fact that Tazo has a wide range of forms to buy their teas, to suit any situation: from getting bottles of pre-made iced tea to bags and cartons, they have every eventuality covered. They've also got a pretty unique range called 'Dessert Delights', featuring tea flavors like Vanilla Bean Macaron and Glazed Lemon Loaf, which are definitely worth a try.
Lipton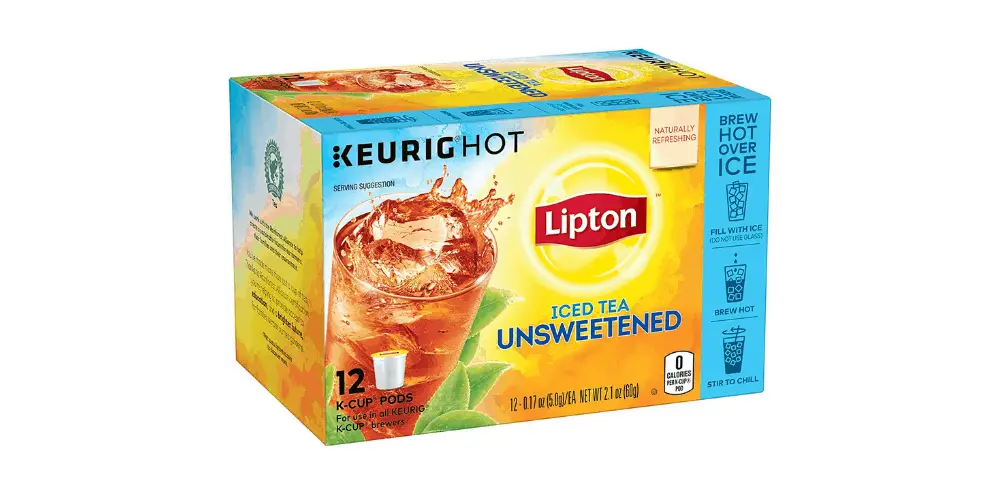 Lipton is one of the only tea brands with k-cup iced tea. The k-cup iced tea needs to be brewed in a Kuireg into a heatproof cup filled with ice. Stirring the tea in the ice cup should cool it down quickly. They also have a lemon iced tea mix for those who don't have a Keurig. They have a decent range of hot teas, but the iced tea is limited to several variations of black tea.
Our Rating: 5 out of 5 stars. Lipton is an affordable brand, but this doesn't seem to affect quality. Yes, we admit that there are some amazing alternatives out there from smaller producers, for what you get for the cost of Lipton's it's hard to beat.
The Best Tea Brands for Loose Leaf Tea
Mighty Leaf tea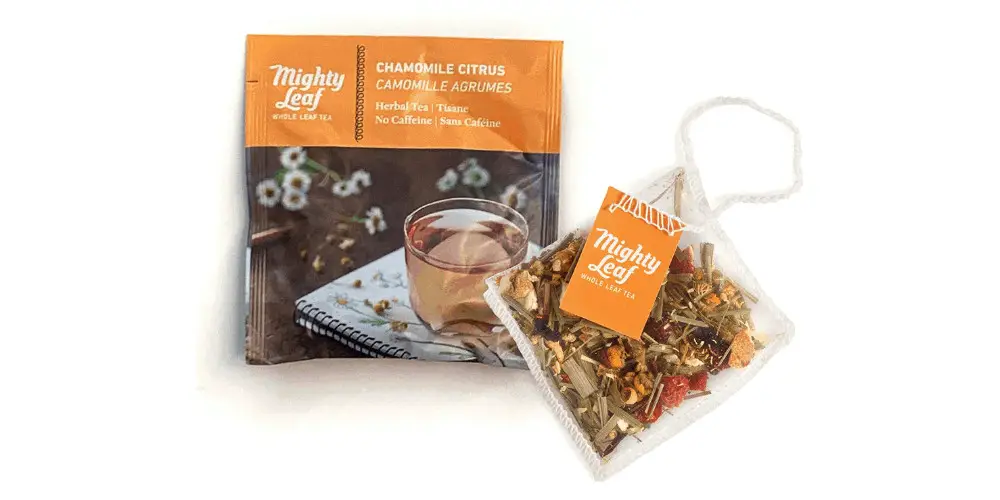 Mighty Leaf tea is sold by Peets. They're known for their whole leaf teas. Normally the tea leaves in loose leaf tea and teabags are broken down into little pieces, but Whole Leaf Mighty Tea leaves are intact which gives a unique flavor. Loose-leaf teas tend to be stronger. Mighty Leaf stocks all the classic teas like black, and green as well as herbal teas like hibiscus, camomile, and ginger.
Find Mighty Leaf tea on Amazon
Our Rating: 4 out of 5 stars. We adore the hand-stitched bags these teas come in, and it really adds to the feeling of whole leaf tea being more natural and untarnished by too-much processing. We also love that they come in bags, with most loose leaf teas coming in bulk jars or packages.The loose leaf tea doesn't taste the quite the same as the tea bag versions, but you can play around with the flavor by adding more leaves if you find your brew too weak.
Vahdam Teas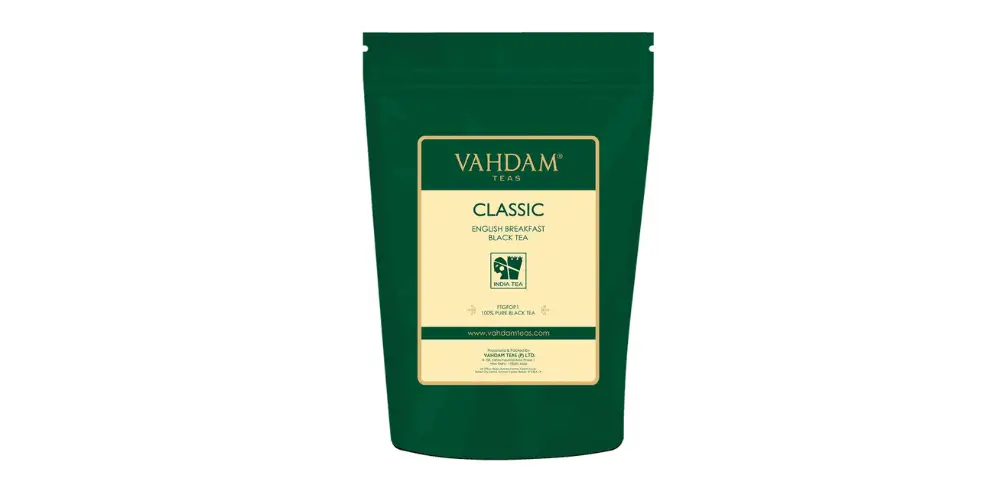 Vahdam Teas excel at loose leaf teas. They have a wide range of herbal and true teas like masala chai, white tea, black tea, and oolong tea. They also offer gift sets with several small jars of tea so you can gift someone the treat of sampling all their teas.
The brand originated in India but ships all over the world. India is one of the most prolific tea growing and drinking countries and is home to Assam and Darjeeling tea.
Our Rating: 5 out of 5 stars. As far as loose leaf tea goes, Vahdam is the most authentic. The packaging for Vahdam Teas is simply gorgeous, and immediately puts one in mind of the tea's origins. We also love that they focus on doing classic, organic teas really well – it's a brand you can trust.
The Best Tea Brands for Kuireg Owners
Twinings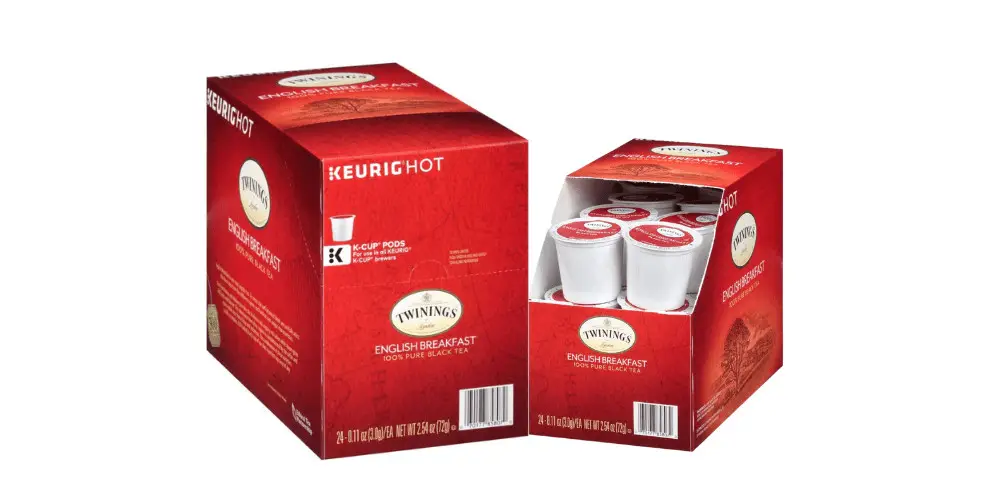 If you need tea in a hurry, Twinings sell tea pods for Kuiregs. As the British are big tea drinkers, it's no surprise that the tea brand from London is one of the most popular in the world. Their Keurig teas include peppermint tea, green tea, English breakfast tea, and Earl Grey.
Our Rating: 4 out of 5 stars. Twinings may dominate the tea world, but they don't compromise on quality: and, like Lipton's, it's possible to get a really good cup of tea at a reasonable price. The only K-cup tea that falls short is their chai latte which many customers find bland, but the rest are mostly winners!
The Bottom Line: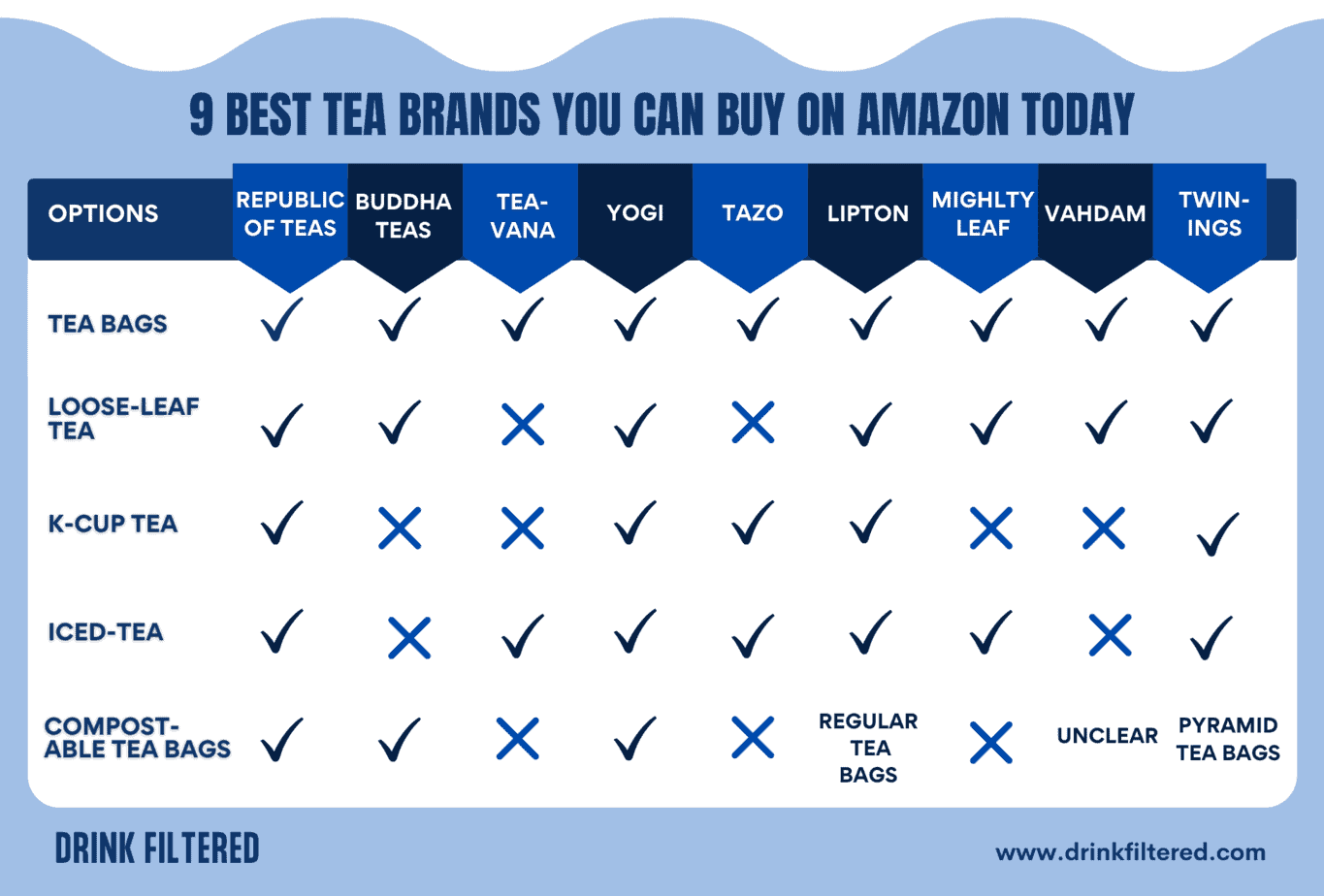 Every tea brand is good in their own way, but the most versatile in terms of options are The Republic of Tea and Yogi tea.